Christmas in America
Course:

COLL-X 311 EXPERIMENTAL TOPICS (1 cr.)

Session:

End-of-Fall Intensive Session (November 30-December 20)

Delivery mode:

Online-Asynchronous (classes meet virtually, but not at a specific time)

Class description:

Why has Christmas persistently produced strange, passionate conflicts from Colonial America to the present? Emphasizing the interaction of religion, capitalism, social diversity, and politics, this course focuses on the evolving observance of Christmas in material culture (presents, trees, and lights), media (literature, popular music, and film), and public space (rowdyism, parades, and nativity scenes).
---
About the instructor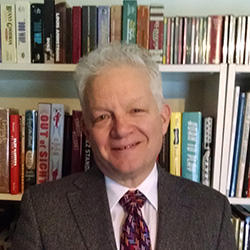 Michael McGerr
Paul V. McNutt Professor, History